Description
At first glance, Jetpack 2 appears to be a simple mini-scale platform game, like Lode Runner with a physics engine. Don't be fooled. As you go deeper into your first mission, Jetpack 2 reveals more and more detailed and unique gameplay, and your environment becomes interactive and transformable!

Then you discover the level editor. The most popular feature of the original, the level editor is almost as much fun as the game, allowing you to easily create fantastic worlds and share them online.

With a retro feel and high res hand drawn pixel art, Jetpack 2 is simple but complex: easy enough for a child to play, yet challenging enough for hard core gamers.
History
The original 1993 classic game "Jetpack" was the #1 seller out of 50 titles for the original publisher (Software Creations). Since 1997, Jetpack has been downloaded over 1 million times from our website. The level editor was the most popular feature, and over 5,000 original Jetpack levels have been sent to us by fans around the world!

Jetpack 2 was developed publicly from the start, with the ups and downs of the entire development process chronicled on our blog, and using ideas and input from Jetpack fans.
Features
Uses the Box2D physics engine, for realistic physics and a transformable environment
8 unique missions & over 100 levels, each with unique features, goals, and achievements!
Gameplay includes elements of adventure, action, and puzzle, and flexible difficultly makes the game fun for all skill levels, from children to hard core gamers
Since the level editor was the most popular feature of the original game, we've made the new editor is incredibly powerful, easy, and fun to use
The level editor introduces a new feature called "tile groups", that players can use to make levels come alive with things like moving platforms and disappearing rooms!
The level editor is integrated with a repository for fan-created content at JetpackHQ.com for publishing & sharing mission packs with other players.
Includes 5 different tilesets featuring 100% classic hand drawn pixel art
Logo & Icon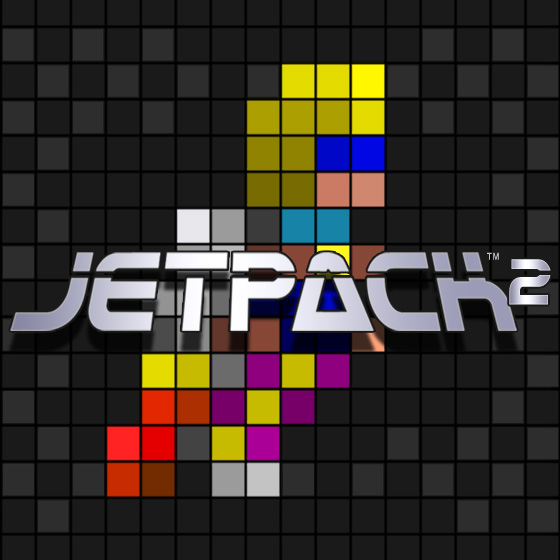 Request Press Copy
Please fill in your e-mail address below and we'll get back to you as soon as a press copy is available for you.

Additional Links
Development Blog
The ups and downs of the entire development process were chronicled on our blog at jetpackhq.com.
About Chaostorm
Boilerplate
Chaos is the origin of creativity. Indie game studio focused on games that inspire, with unique and imaginative gameplay.
More information
More information on Chaostorm, our logo & relevant media are available here.
Jetpack 2 Developer Credits
Adam Pedersen
Programmer, Chaostorm
press kit template by Rami Ismail (Vlambeer) & inspired by Andreas Zecher (madebypixelate)